My Dolls Dressed for Halloween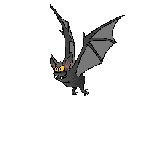 Larger dolls dressed for Halloween, including ball jointed dolls, CED and Cissy!
More Halloween Dolls!
Candy Carnival Blythe wearing custom Alice in Wonderland Halloween themed outfit along with Petite BLythe Marmalade, also in the Alice theme.
Two Blythe dolls, Disco Boogie Blythe wearing an orange wig in Blythe outfit Midnight Hour and Blythe Violet in Licca Halloween outfit by Takara. In the center is a Licca doll wearing the first Licca Halloween outfit.
The Petite Blythe Halloween Orange Munchkin doll from Japan. She comes with three outfits, so two of her Petite BLythe friends are modeling them - a little Maid and a cute witch's cape and hat as well as her orange dress and pumpkin headband!
Three Dollcena tiny dolls from Japan dressed for the holiday and Target exclusive 2006 My Little Pony for Halloween
Tiny Kitty wears Azone separates for Halloween
Tonner's convention doll Marley's Best Halloween limited to 300 from 2005
Tonner's Marley, two Tonner Sydney dolls and Suzette dressed for Halloween.
Sideshow Toys Wolfman catches Barbie Jazz Diva in his wolftrap. A tasty treat!
Frankenstien's Monster and his bride and his mistress decided to join them!
Japanese fashion doll Susie parties with the Barbie Addams family dolls and the ghost Barbie Target exclusive for 2004.
Veronique in her purple wig supervises the young witches, Tiny Betsy McCall, Hope wooden doll by Raikes and 5" porcelain witch by Marie Osmond.
One of Spencer Gifts exclusive Krypt Kiddie dolls, Devillynne wearing a custom made outfit and preferring Vodka to her bottle of blood!
Pullip Cornice redressed in the Jun Planning Pullip devil costume and Pullip Squall in a custom kimono made by me. Mini Pullip Dido joins them.
The little Kelly dolls are going for a hayride on the Franklin Mint die cast Harvest Hollow tractor and wagon. Tiny 5" resin ball jointed doll Banji from Dollmore drives.
The Halloween dolls go Trick or Treating at the haunted dollhouse. Pictured are Madame Alexander Mr. & Mrs. Frankenstein, Trick & Treat, Bumblebee, Little Devil, Little Witch, Marie Osmond's Witch Bruhilda and Barbie & Kelly and, of course, Frankenstein.
A group of special Halloween Barbies from grocery stores and Target stores, as well as some of the Target exclusive Little Kelly dolls.
More Halloween dolls added to my collection - FAO Schwarz Samantha doll from the Bewitched TV series, and the three Munsters dolls Premiere Limited Editions. These are wonderful, fully jointed, poseable figures.