Decorating My House for Halloween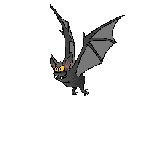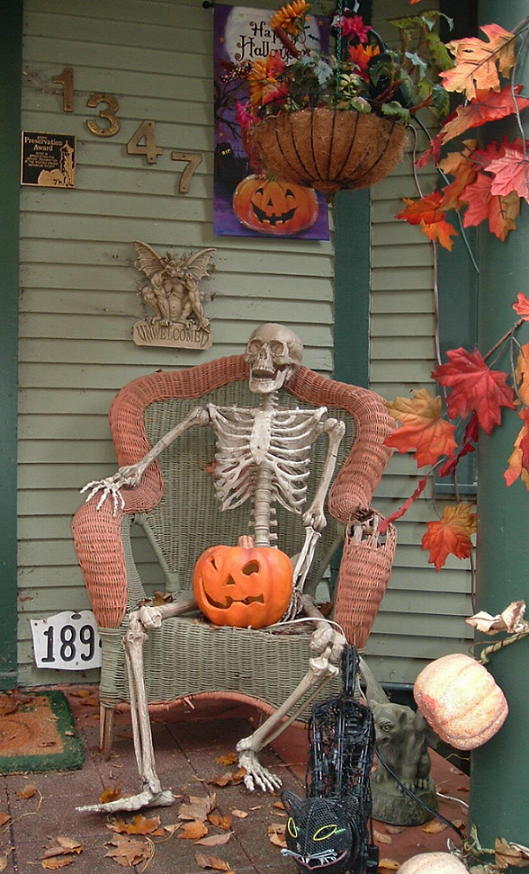 My front porch
I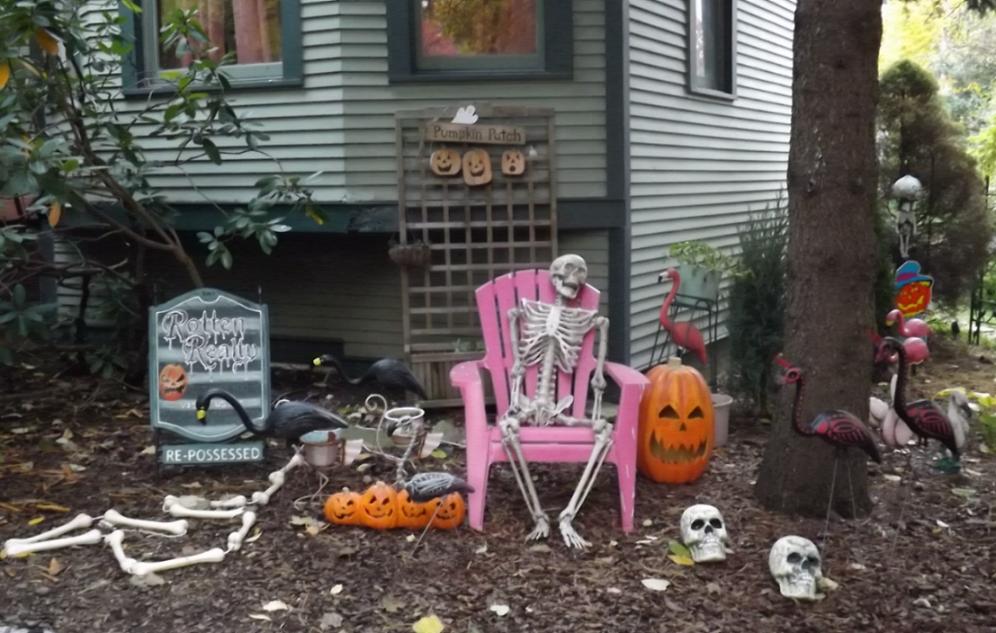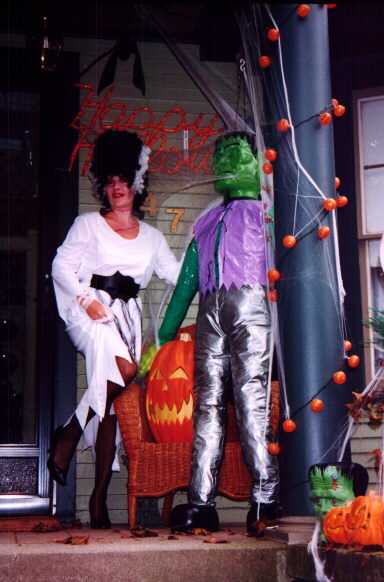 My 1998 costume as the Bride of Frankenstien. My handsome groom is on the right.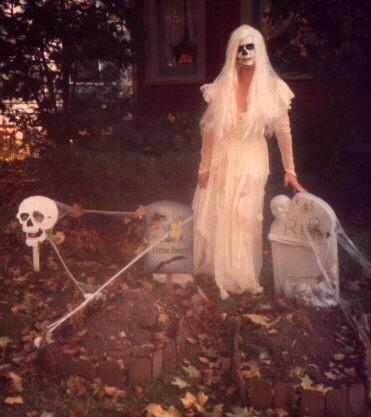 One of my many looks, the Bride of Death. I am wearing my mother's wedding gown, which I improved by cutting it full of holes and slices. I carry a bouquet of dead flowers.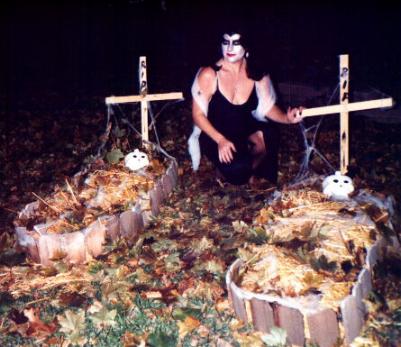 Another one of my many looks, a Vampire, visiting a grave in my front yard.