Ball jointed dolls and some of my larger dolls dressed for Halloween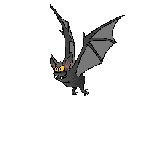 Evangeline Ghastley celebrates Halloween
Ball jointed dolls, Ppo Ppo and Daisy. Ppo Ppo is from Garden of Dolls and is 10" tall. She wears an outfit made by Goodreau dolls. Daisy is an 8" doll from Happydoll of Korea, strung, painted and dressed by me.
Ellowyne Wilde and the Halloween Tree
Cissy as the Devil with her Telco Motionette counterpart.
Mini Super Dollfie Mesya in the garden picking pumpkins.
Mini Super Dollfie Kojishi visits the Haunted House
60cm OBitsu doll Gretel decorates the Halloween tree.
Lutz Minifee Soo dressed for Halloween.
Unoa Sist in her custom black kitty outfit
Bambicroney Pepe green resin elf poses in front of the haunted house.
A 22" ball jointed doll from Hong Kong poses in the garden.
Soul Doll Metel in her skeleton kimono with NotDollLab Pandora wearing an Azone Halloween themed outfit. Table and tiny Halloween food by ReMent of Japan.
A group of my 27 and 23cm custom witches made from Volks and Obitsu bodies. The purple hair witch and tall blonde witch wear Azone witch costumes. The others wear custom outfits made by me.
Kish dolls Tulah and Electra could be sisters for Halloween
Tonner 22" Model in her Halloween outfit.
CED's Colin models her custom Halloween dress.
17" reproduction Terri Lee doll Halloween Kitty and Adora Belle Halloween doll.