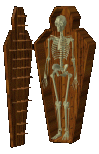 My Living Dead doll collection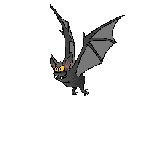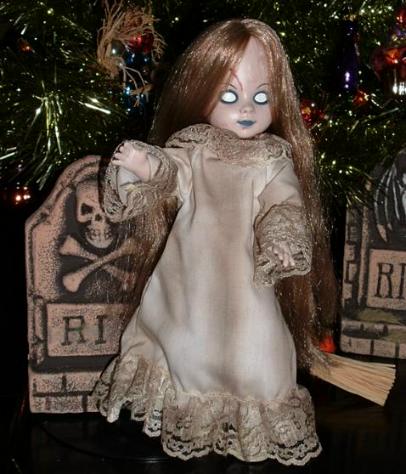 My very first Living Dead Doll Poseyfrom Series 1.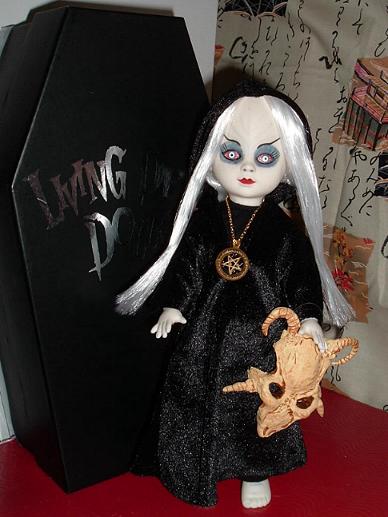 Walpurgis Witch, a German exclusive! Here she is in time to celebrate Walpurgisnacht, 4/30 thru May Day, May 1st, when the witches have their last celebration of the season (1/2 way till Halloween!)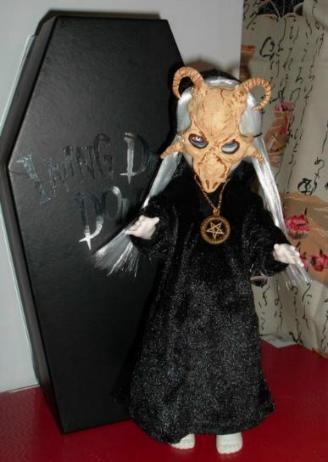 Wearing her mask, ready to party!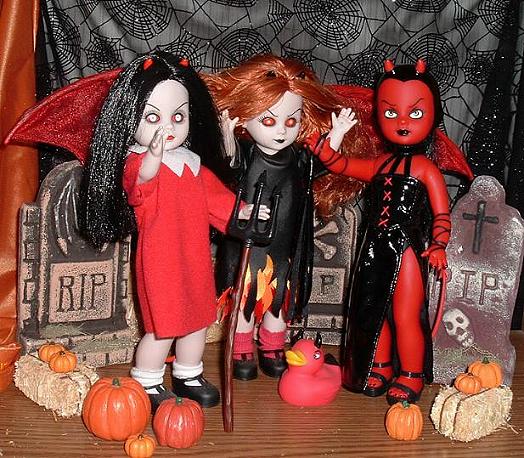 My Living Dead "devil dolls", Sin, Inferno and Lust with Devil Ducky!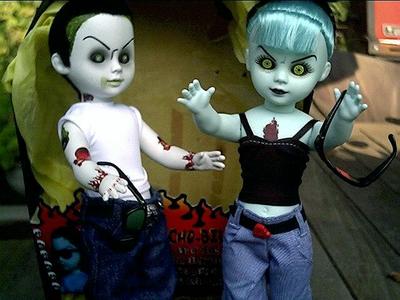 Tower Records exclusive Psychobillies set from 2003. Billy and Jilly with lot's of tatoos!
Ms Eerie and Tragedy, the Hot Topic exclusive from 2002, visit the graves.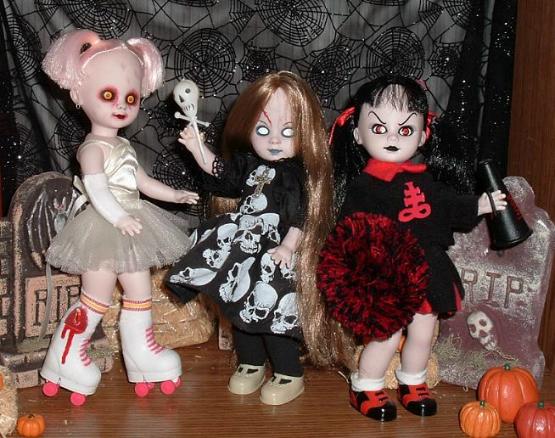 Kitty in her cheerleader uniform, Lulu on her skates with broken bone and Posey, redressed in her custom made skull back to school dress.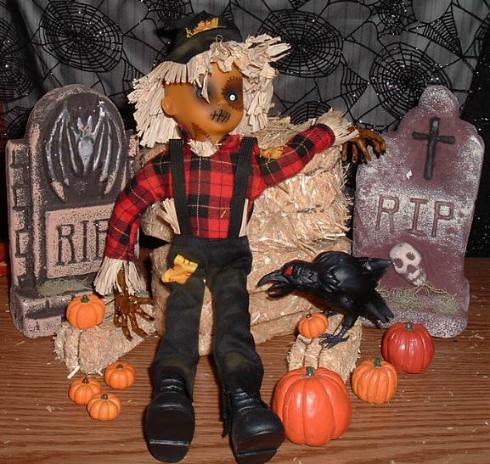 Isaac the scarecrow from series 6.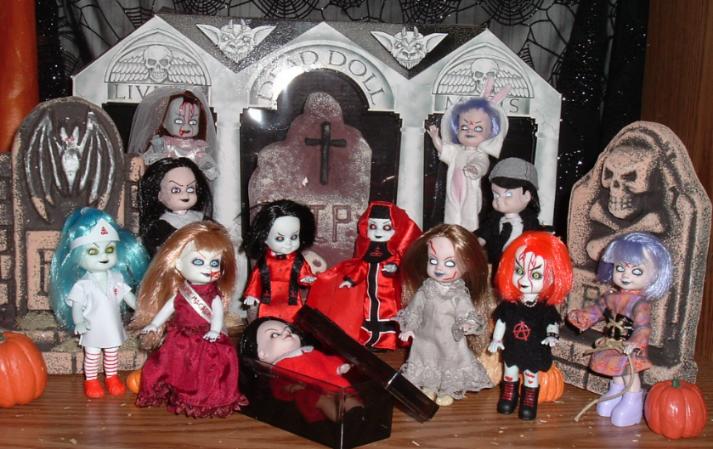 My collection of Living Dead Doll minis. At about 4", they are very cute and very evil! Here are the Spencer's Gifts exclusive set of 7, including the red version of Sinister Minister and Bad Habit, Nurse Necro, Deadbra Ann, Died without her groom and more.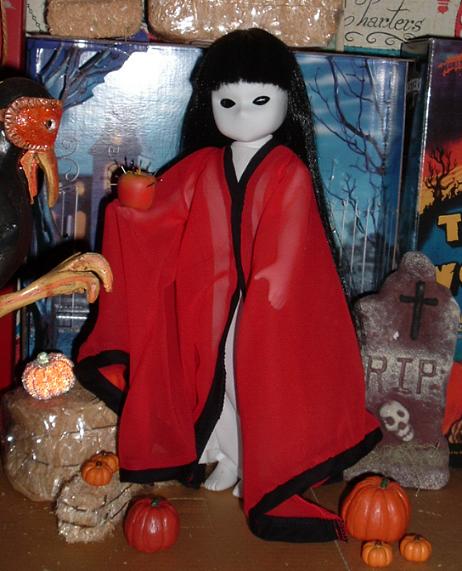 Little Apple doll Umbrae. The Little Apple dolls are similar to Living Dead dolls in their "dead" theme and look.
A "one of a kind" artist doll by A. Puchalski called Ghost girl. She is fully jointed resin and 10" tall! A. Puchalski also sculpted the vinyl doll Waif for the San Diego Comic Con in 2004. She was limited to 100 pieces.
A limited edition vinyl doll called Lolita Sun by Bleeding Edge Goths.