The Bikini & Flamingo RR
In 1990 I broke ground in the back yard to construct the Bikini & Flamingo RR. I love working in my garden in a bikini and collect pink yard flamingos, so the name seemed perfect!
I bought a book about starting in Garden Railroading and decided to lay the track on a trench of pea gravel and start small so I could get some trains running quickly. I could always expand later (which I did). I built it myself as half the fun of having a garden railroad is creating it. I removed all the sod from one side of my backyard and replaced it with dirt. I added colored decorative gravel and larger rocks and planted small shrubs and trees. I add annuals every year for color and have many perennials that return each year and add plenty of variety in greenery.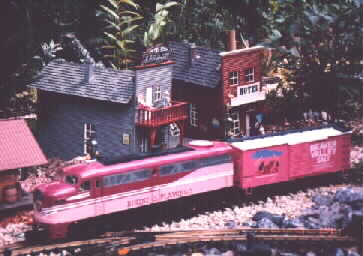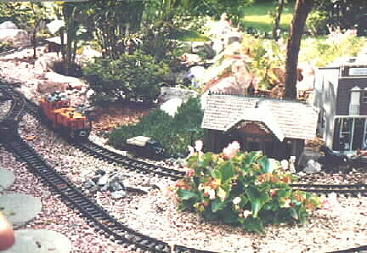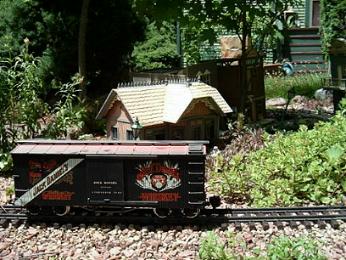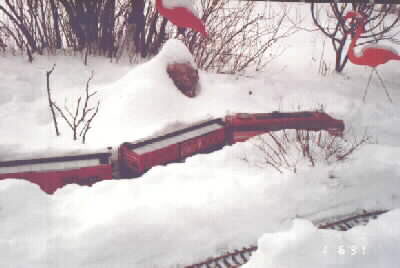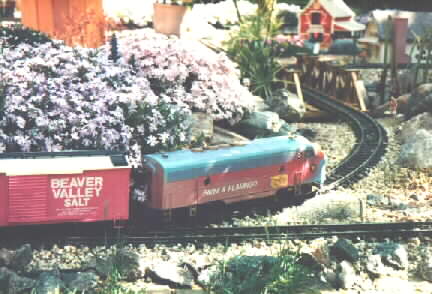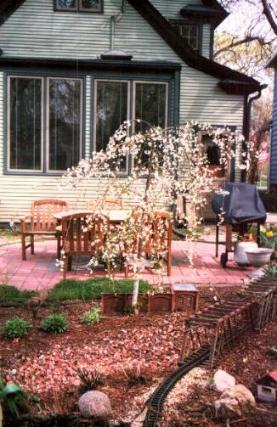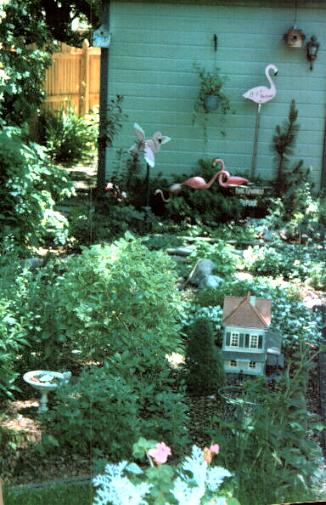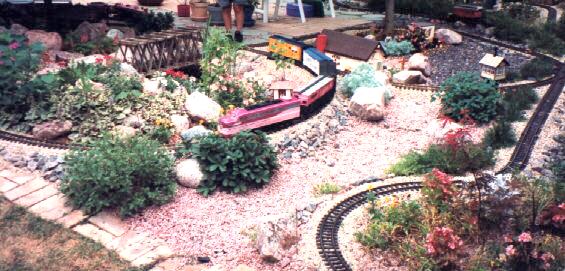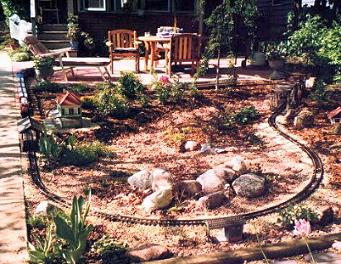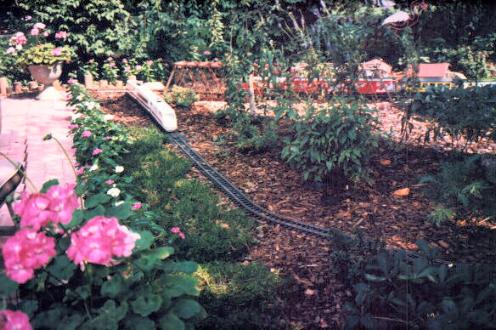 Return to Bikini & Flamingo main page